Who and How We Hire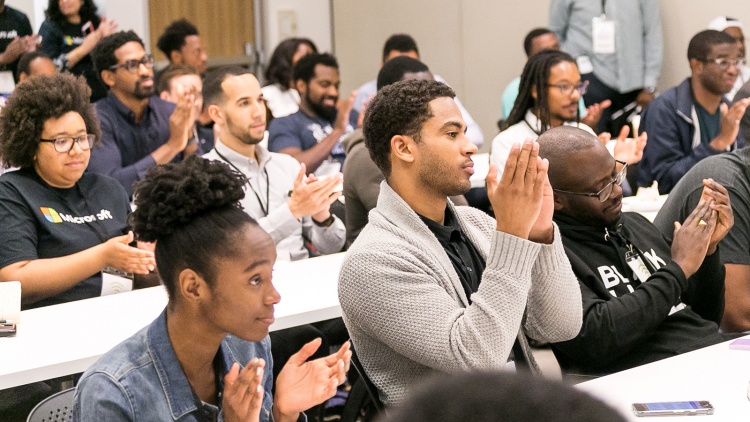 eBay Partners with /dev/color to Support Black Software Engineers
eBay's new partnership with /dev/color, a nonprofit that empowers black software engineers to support one another's development, embodies the company's commitment to D&I. eBay's Principal Architect, Scottie Sharp, recently attended a /dev/color roundtable and was impacted by the sense of community he saw. "The great thing about technology is that it can welcome everybody. You can create code whether you have a pink mohawk, a staple in your ear, or you're black or white. It shouldn't matter,"?Scottie?says. "But in the real world, there can be barriers. Groups like /dev/color aim to knock down those barriers to encourage full participation."
The partnership with /dev/color is essential for eBay — it hits a sweet spot on a couple of levels. It's a great fit from a diversity and inclusion standpoint and it offers a unique opportunity to recruit a wider pool of talented technologists. "Black software engineers are having a tremendous impact at all these technology companies," says eBay VP of Engineering, Dan Fain, who also attended the event and has been instrumental in forming the /dev/color partnership with eBay's D&I Team. "Code reviews and quality are a part of every tech development experience, but majority groupthink can make minority voices go unheard." As a company, eBay has to be careful that something that seems like a universal process doesn't end up being exclusionary.
"The hope is that our ongoing engagements with /dev/color will help eBay get better at diversity and inclusion overall, so we can make this a better company," says Dan, "Whether that pays off in recruiting next month or the creation of an innovative product for our customers down the line."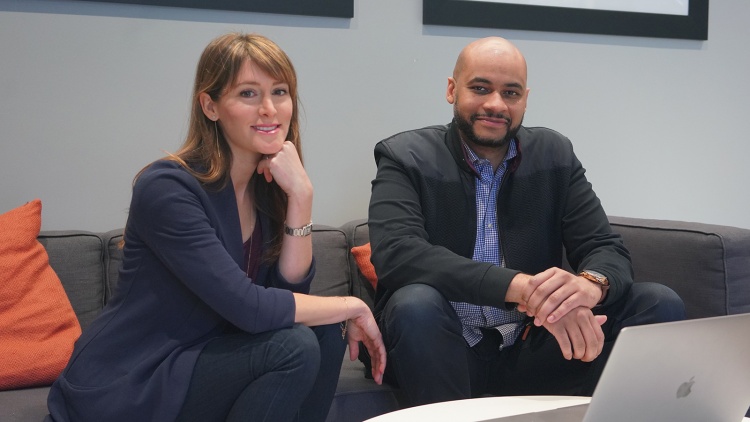 A Multi-Company Collaboration Expands Opportunities
For law students, the right internship can make a career. Because many minority students can sometimes miss out on access to prestigious internships opportunities, two attorneys within eBay's Legal Team created a program to change this. It started in 2017 with two interns spending five weeks with the eBay Corporate Legal Team and five weeks at one of eBay's partnering law firms.
To increase the impact of the program, the team launched the Law in Tech Diversity Collaborative, a cross-company effort that includes Facebook, Uber, Turo, HP Enterprise, Lending Club, Symantec and Diversity Lab, a nonprofit partner that provides administrative support.
"We're doing this collaboratively, to give the students a social and support network that can extend professionally," says program co-founder Patricia Svilik, Senior Counsel in eBay's Global Intellectual Property Group. David Pilson, Senior Director in eBay's Compensation Benefits and Equity Compliance Team, co-founded the program with Patricia. "By seeking candidates at schools that aren't on the map for big firm recruiting, we're breaking down traditional barriers," says David, who recalls the isolation of being the only black associate at a law firm early in his career.
Patricia notes that the bright, earnest and enthusiastic interns have added great value to the eBay Legal Team. All four candidates who participated in the original program were offered jobs at the law firms where they interned after their second year. The students also joined the eBay Government Relations Team for a trip to Washington D.C. to meet with elected representatives. "Our diversity and inclusion story here resonated with members of Congress," says David. "They were impressed by how far we've moved the needle." By expanding from two interns at eBay to 16 across the Collaborative this summer, the diversity of the legal talent pool is seeing exponential growth.
Meet Our Game Changers
A Workforce that Works for Everyone
What does it mean to promote diversity and inclusion in our workforce, and what is eBay doing about it? VP of Engineering Dan Fain shares his view that eBay's workforce needs to reflect the global community it serves. He highlights the work that he and his technology team are doing to recruit people from a variety of backgrounds.
Dan shares that his introverted nature is actually a plus when it comes to understanding and leading people in?an?inclusive?environment. He may not reflect quickly in the moment, but by listening carefully, he takes in and processes what another person is telling him. That's a useful skill when it comes to diversity and inclusion, he says, since it helps better understand what other people are thinking and where they're coming from.
Cindy Loggins
Director of University Recruiting & Programs – U.S. | San Jose, CA
eBay's commitment to innovation starts with our people. Hiring the best early-in-career talent challenges us to think differently.
Cindy Loggins is a pro at spotting early-in-career talent and helping new hires bridge the gap between school and work through mentorship and initiatives within their first year at eBay. For Cindy, leading the U.S.-based University Recruitment & Programs Teams is about staying tenacious, a principle she developed early in life as a competitive athlete. Tenacity helps her remain committed to discovering top talent, regardless of where they are. As a fluent Japanese speaker who grew up in a multicultural household, Cindy is passionate about fostering inclusivity across our next generation of recruits.
Cindy has made hiring a diverse group of interns and recent college grads a major focus, which is why she has invested heavily in building relationships with historically black colleges and universities. Across all schools, Cindy has also set her sights on educating students about the opportunity to become entrepreneurs by selling on the eBay platform. "We're not just promoting eBay as an employer of choice," she says. "We're sharing knowledge of eBay's purpose of making ecommerce accessible to everyone."
Cindy's passion is also driven by real-world results, which is why she maintains a relationship with her recruits. "The biggest satisfaction is when you get an email from someone you hired two to three years ago who got promoted," she says. "This is my happy place. I've found what I love to do."